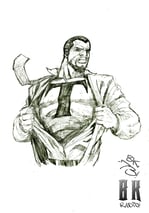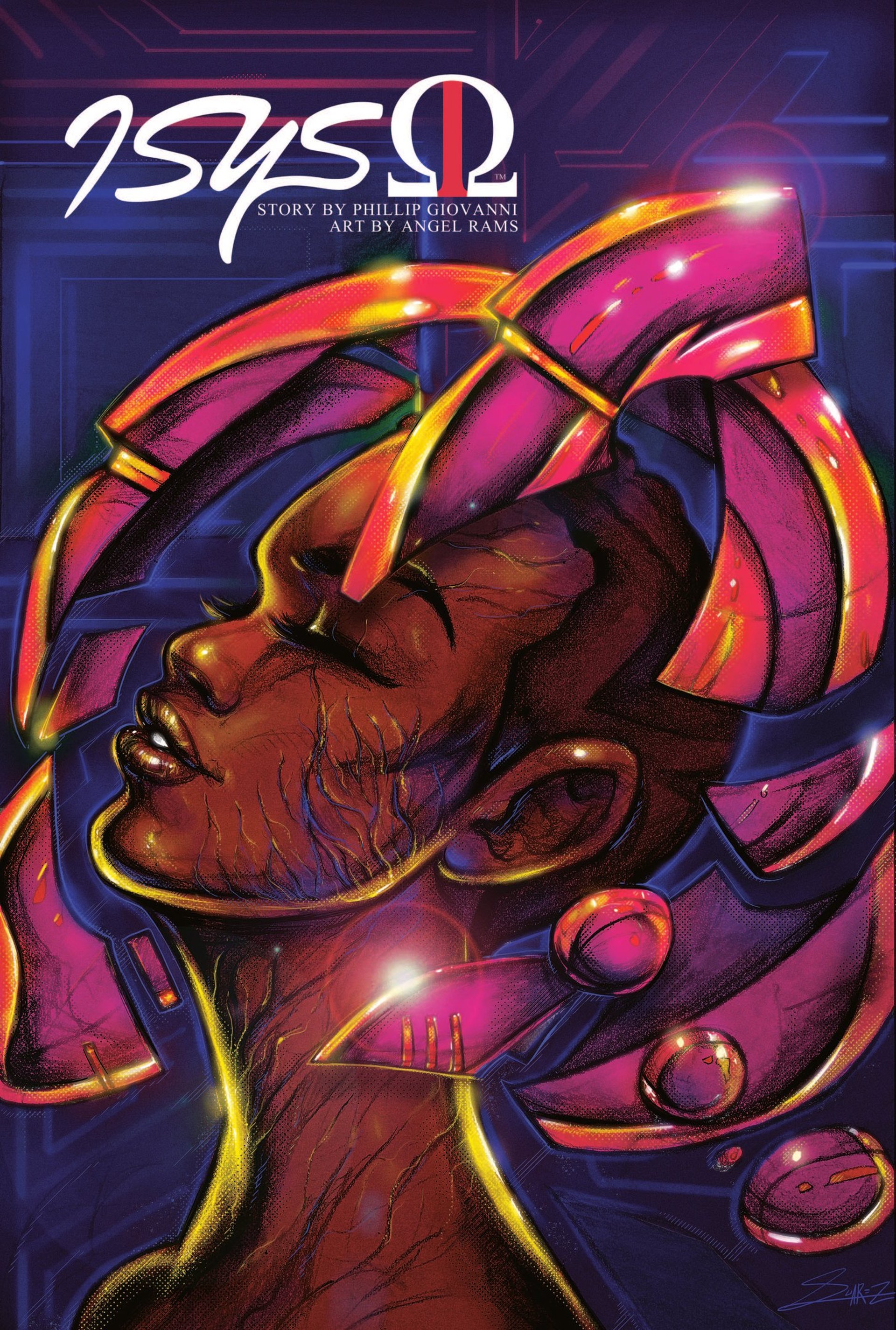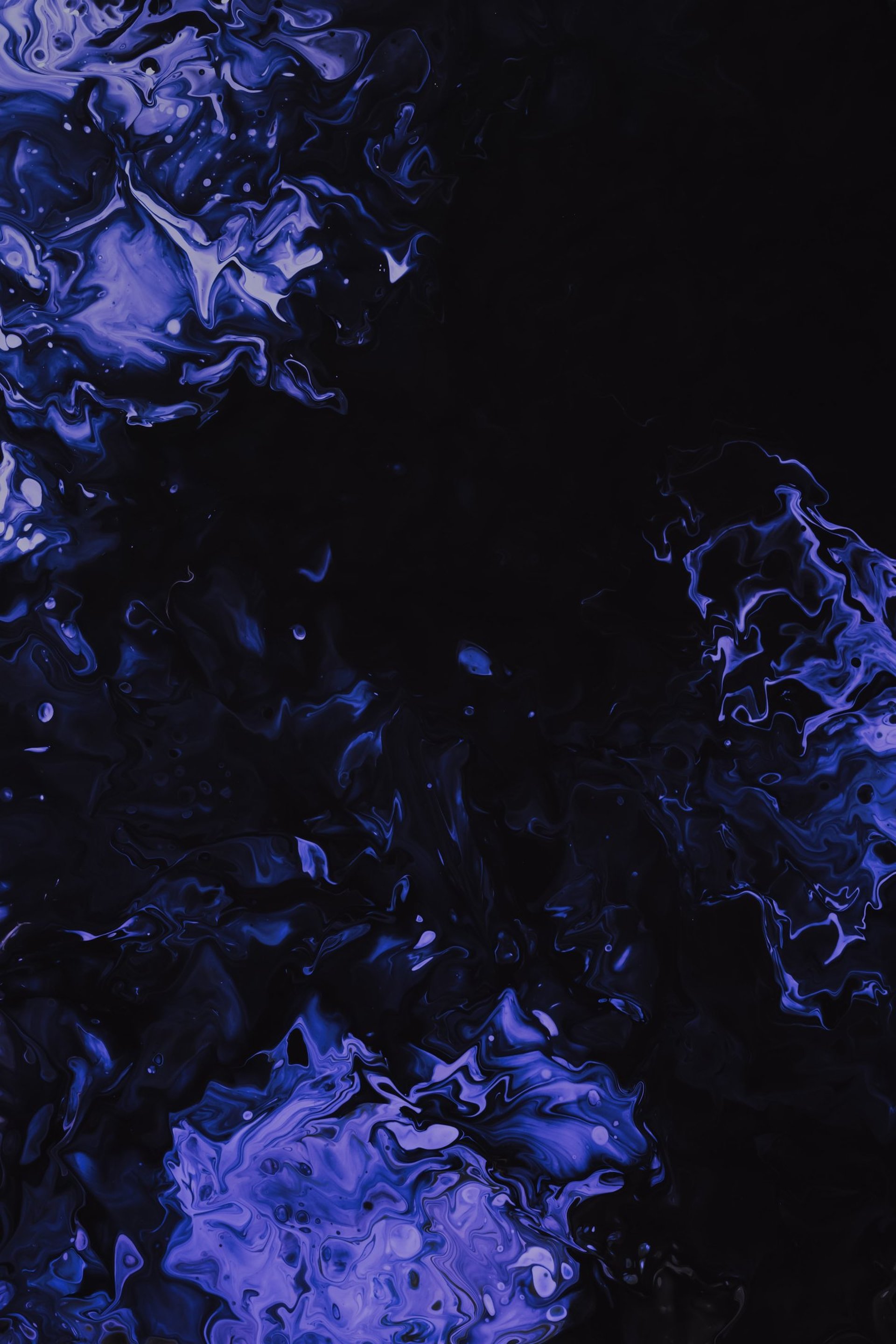 PROLOGUE….
In the earth year 3456 A.D. human civilization is at its peak of advancement. Gleaming spires, pristine streets and technological advancements abound. Human beings largely love and respect each other. Crime, is all but non-existent.
Something is wrong :)
But in order to know what happened in the present we need to go back to the stark contrast that was the past.
The year was 3446. A terrible plague was released upon civilization. Labeled the "T7-virus" (Terminus 7-virus), it became the worst disease in recorded history. People dubbed the disease "terminus" with good reason. An airborne virus, it was highly contagious with an M.O. that was never seen before. During infection, the victim would feel a sense of great strength and euphoria. Indeed, the infected would become stronger, almost superhuman, but not without a price. The virus would cause the cells in the body to work at a substantially faster rate than they were designed. This of course, ultimately led to cellular degeneration. The mind did not fare well either, those infected would regress to a primal state of thought. This, coupled with the cellular degeneration gave the victim a more grotesque and deformed appearance. The final symptoms of the disease were convulsions and ultimately, death.
When all seemed lost, one man came with an answer. That man was DR. JOHNATHAN KRISTOFF RYGER.
He was the C.E.O of ARES corp. a research and development corporation. He and his doctors had the cure, if we, as humans, were willing to make the sacrifice. Ryger presented the government with another virus: A beneficial, techno-organic virus, created by his company. Using his Nano-technology, his virus could be injected into another human being and eventually, destroy the T7 virus from within. His technology could even inoculate those who did not have the virus yet.
The results were almost immediate. Within two years time, new T7 infections were virtually non-existent, but only for those who took Ryger's designer virus. Ryger had single handedly saved the human race, but what if he could do more? Why not take the human race to new heights? A new age? Ryger knew that 70 percent of humans were infected with his Nano virus. Ryger began the task of communicating with that very same technology, until he could touch every man woman and child.
An impossible task? Yes.
Until he succeeded.
In only a few years, just about every human being suddenly had the same epiphany.. Things could be better that this.. We…are better than all of this..
Change.
Imagine every human being, as an artist, and architect, a visionary. The human race entered an age of expression the likes of which were never seen. Every one was equal. Every single human shared the same vision, almost at the same time and it was then that some people, namely those who did not partake of Ryger's "cure", realized that something was terribly wrong.
However, it was too late. In a span of a little more than 5 years, Johnathan Ryger, Healed the sick. Brought peace to humankind. Created man and the world, in his image. Nowadays, if you would address Ryger, he prefers that you call him "God."
Every god has non-believers and Ryger is no exception. The heretics this round are called The Underground, a highly trained group of fighters that have been an annoyance to Ryger for some time now. The underground's mission: topple Ares Corp., bring Ryger to his knees, and force him to free humanity
The Underground, humanities last hope, is hopelessly out numbered and by rights would have been crushed by Ryger's forces long ago.
If it were not for their most powerful agent, ISYS.
PICTURES OF THE ACTUAL BOOK ITSELF. BLACK AND WHITE, 161 PAGES
ARTWORK FOR UPCOMING PROMO POSTERS AND MERCH..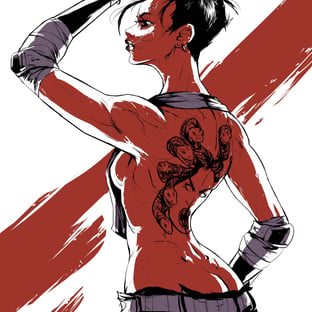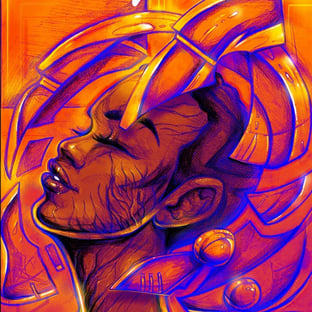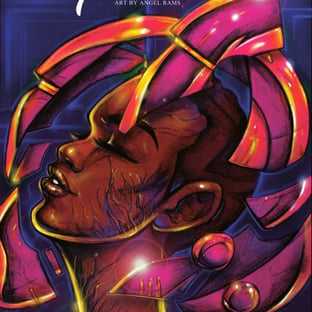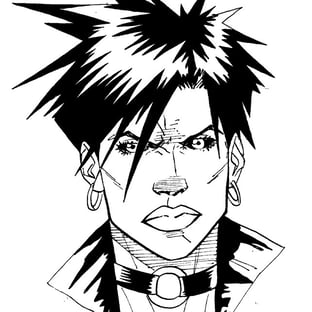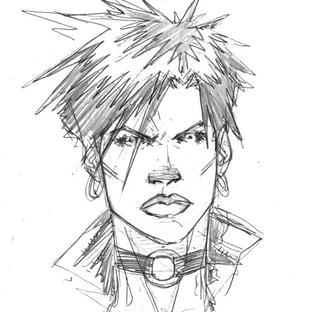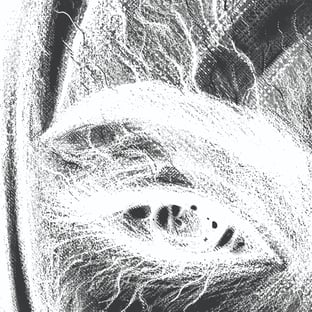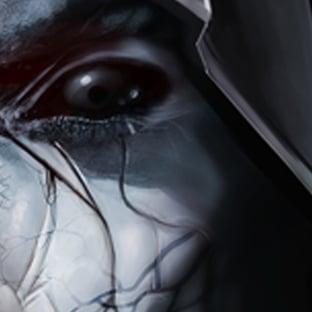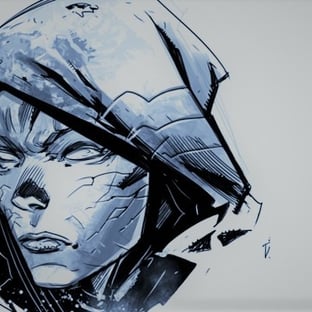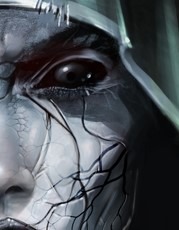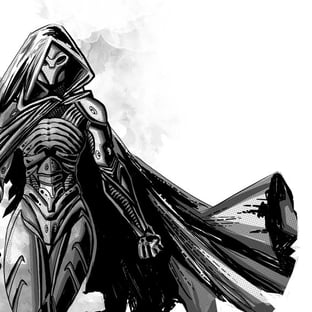 161 PAGES FOR
40 USD!!! AND FREE SHIPPING!
PLEASE SUBSCRIBE TO THE MAILING LIST TO RECEIVE ISYS OMEGA UPDATES AND EXCLUSIVES!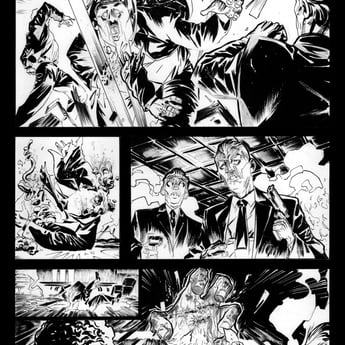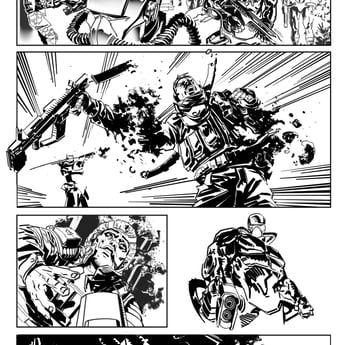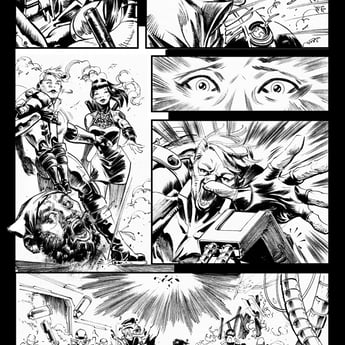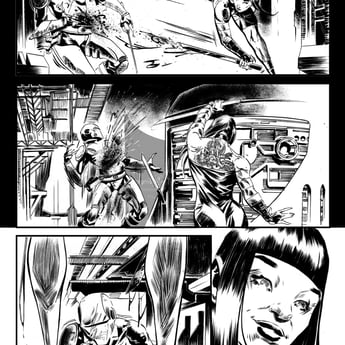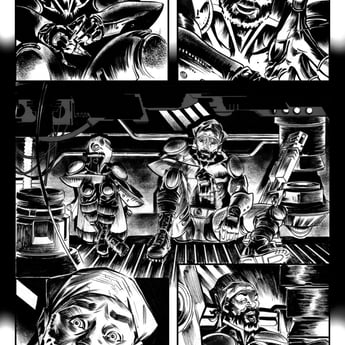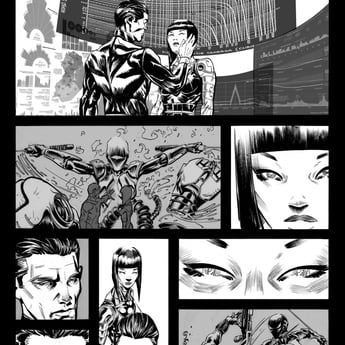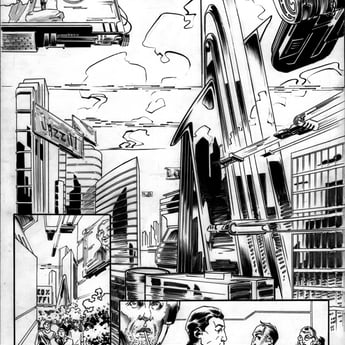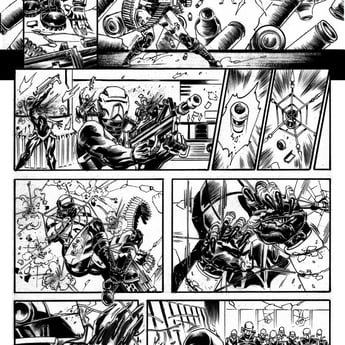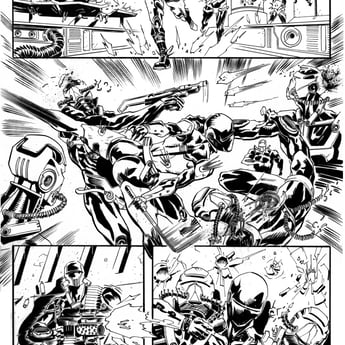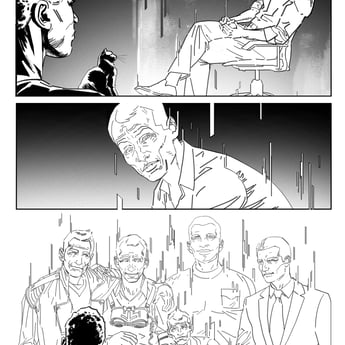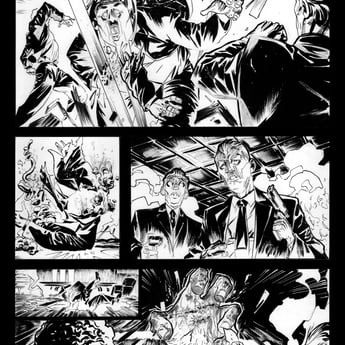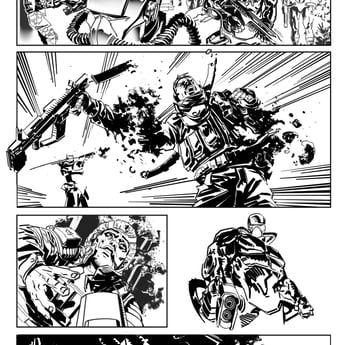 ARTWORK FROM THE GRAPHIC NOVEL ILUSTRATED BY ANGEL RAMS . CLICK PICTURE FOR FOR FULL SCREEN VIEW